"The Link" Newsletter
The Roger Casement Branch produces a quarterly newsletter "The Link", which is circulated to all members.  The Link keeps members updated on developments within the branch and provides details of upcoming events and of current developments in the Air Corps.  Prominent former members of the Air Corps are frequently profiled in The Link which is greatly enjoyed by old comrades.
A selection of recent editions of The Link is included below. To search "The Link" for a particular topic or article please download our spreadsheet and click on the tabs for different years.)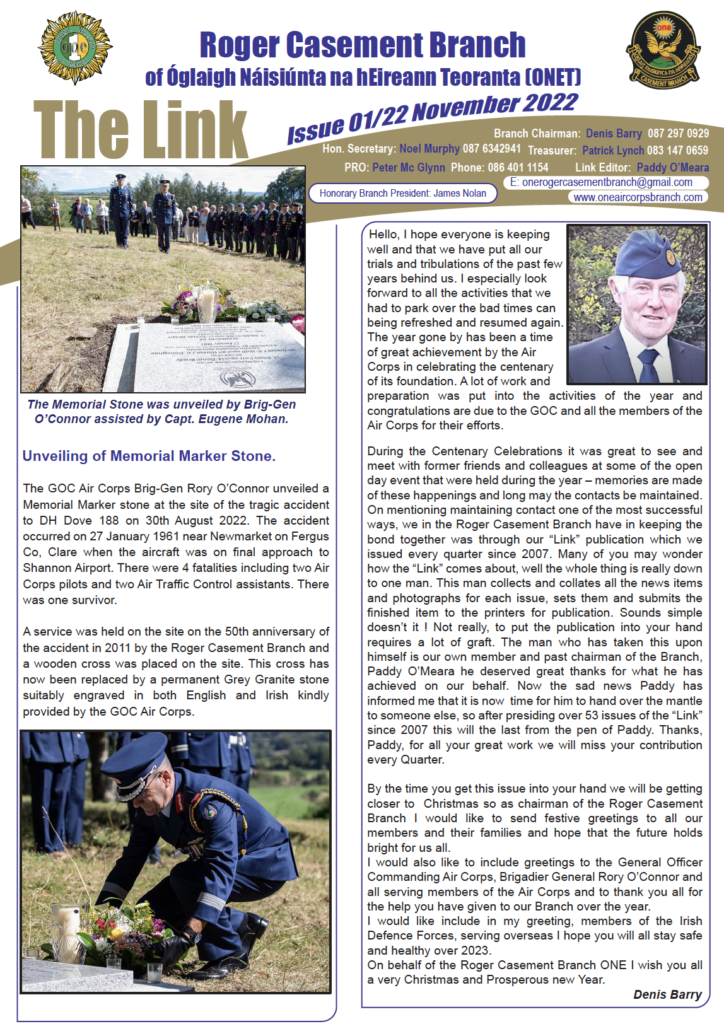 You may require Adobe Acrobat Reader to view it.
(You can download it here)